IBA'27 board of trustees article
Johannes Novy: urban production in London. A small »comeback« with lots of obstacles
The terms »productive city« and »urban production« have become popular buzzwords in recent years. For decades, discussions about cities and their future centred around the decline of manufacturing and the transformation of central urban spaces into centres purely for services and consumerism. And for decades it was common in many places to dismiss manufacturing as a supposedly dirty and outdated economic sector and to view manufacturing businesses as undesirable and incompatible with other uses. As a result, they were often pushed out of their existing neighbourhoods and into specially dedicated industrial zones, generally on the outskirts of the city, in favour of other uses.
This is now starting to change. Not only in the Stuttgart Region, but all across Europe, discussions are increasingly focused on how to strengthen manufacturing in cities and boost its presence in mixed urban neighbourhoods. This is reflected for example in the New Leipzig Charter adopted in November 2020, which highlights the idea of the »productive city« as a yardstick for modern European urban development policy. It expressly emphasises the fact that socially responsible, ecologically sustainable and economically robust cities need neighbourhoods where not only housing, offices, hospitality, recreational facilities and retail co-exist and benefit from each other, but where the production of goods can once again take place. And also at the municipal and regional level, numerous projects demonstrate that much more attention is being paid to the importance and potential of local manufacturing today than was the case a few years ago. Rotterdam's Makers District or Newark's Makerhoods are just two examples of this. Research is likely to have contributed to this trend, as several publications and research projects in recent years have argued that urban production merits a second look and have outlined its advantages.
Urban production enriches a city
The presence of the manufacturing sector is a basic prerequisite for getting closer to the ideal of a city with a true functional mix. It can help to make value added chains and urban spaces more sustainable, improve the resilience of urban economies and breathe new life into industrial wasteland and urban quarters. In social terms, too, encouraging »urban production« holds a lot of potential. For example, manufacturing companies often provide comparatively secure and well-paid employment, giving lower-skilled workers vocational career opportunities. Secondly, research assumes that a manufacturing presence can help to enhance social diversity in urban quarters, create new means of human interaction and counter segregation and polarisation tendencies. There is also another aspect that plays a key role. In the past, parts of cities that had a high percentage of manufacturing were seen as unattractive, whether due to actual issues around noise, traffic or air pollution or simply because of the idea that industry was a dying sector and that the future belonged to services.
For a long time, the prevailing opinion was that manufacturing companies did more harm than good to the attractiveness and quality of life in urban spaces, but now a different view is gaining ground. Without a doubt, there are still a lot of industries and companies that cannot be integrated seamlessly into an urban setting, nor do they want to be, because their location needs are different. However, there is a growing awareness that more and more of those industries, due to technological innovations and resulting lower production and transport emissions, are not only compatible with other uses and can co-exist with housing, leisure facilities, offices, retail and other economic activities, but that they can help make urban environments more attractive and play an important supporting role for the urban economy as a whole. In many places, a new generation of creative "urban makers" and knowledge-based tech companies have helped to improve the image of manufacturing and provide new momentum to urban economies. Likewise there is more awareness that many other sectors also depend on manufacturing companies or at least benefit from their presence and that urban production also has potential for tourism, especially when it makes production processes visible and tangible.
Hip ›maker spaces‹ ousting industry
This is the case in London, for example. Like few other cities, the UK capital is synonymous with the transition from an industrial to a service-based society in the second half of the 20th century. In recent years, however, the city has seen numerous new businesses spring up in lots of areas, for example in the traditionally industrial East London, some of which are developing a considerable dynamism. Producing food, clothing, jewellery, furniture, household goods and design objects, these businesses are benefiting from growing demand – especially in urban settings – for high-quality, individualised products that are sustainable and produced as close to home as possible. Many of them are well known all across London and are even advertised in travel guides and travel blogs, selling to customers around the globe. A case in point is the so-called Maker Mile, a creative cluster in Hackney and Tower Hamlets with several dozen ›maker spaces‹, ateliers and workshops. It has long since become a brand in its own right and, for better or worse, is also used as such by city marketers and players in the real estate sector.
A similar situation is unfolding in the communities of Hackney Wick and Fish Island, located further out from the city centre and near London's Olympic Park. Due to their rough appearance, characterised by abandoned industrial sites, dilapidated buildings and scrap yards, they were long considered run-down. Nowadays they are hip, not least due to their exciting mix of uses that incorporates light industry which sets them apart from other parts of the city. In principle, this wouldn't be an issue if it weren't for the usual problems linked to upgrading and marketing urban areas, namely rising land prices, intensified competition for space and the resulting ousting of existing businesses.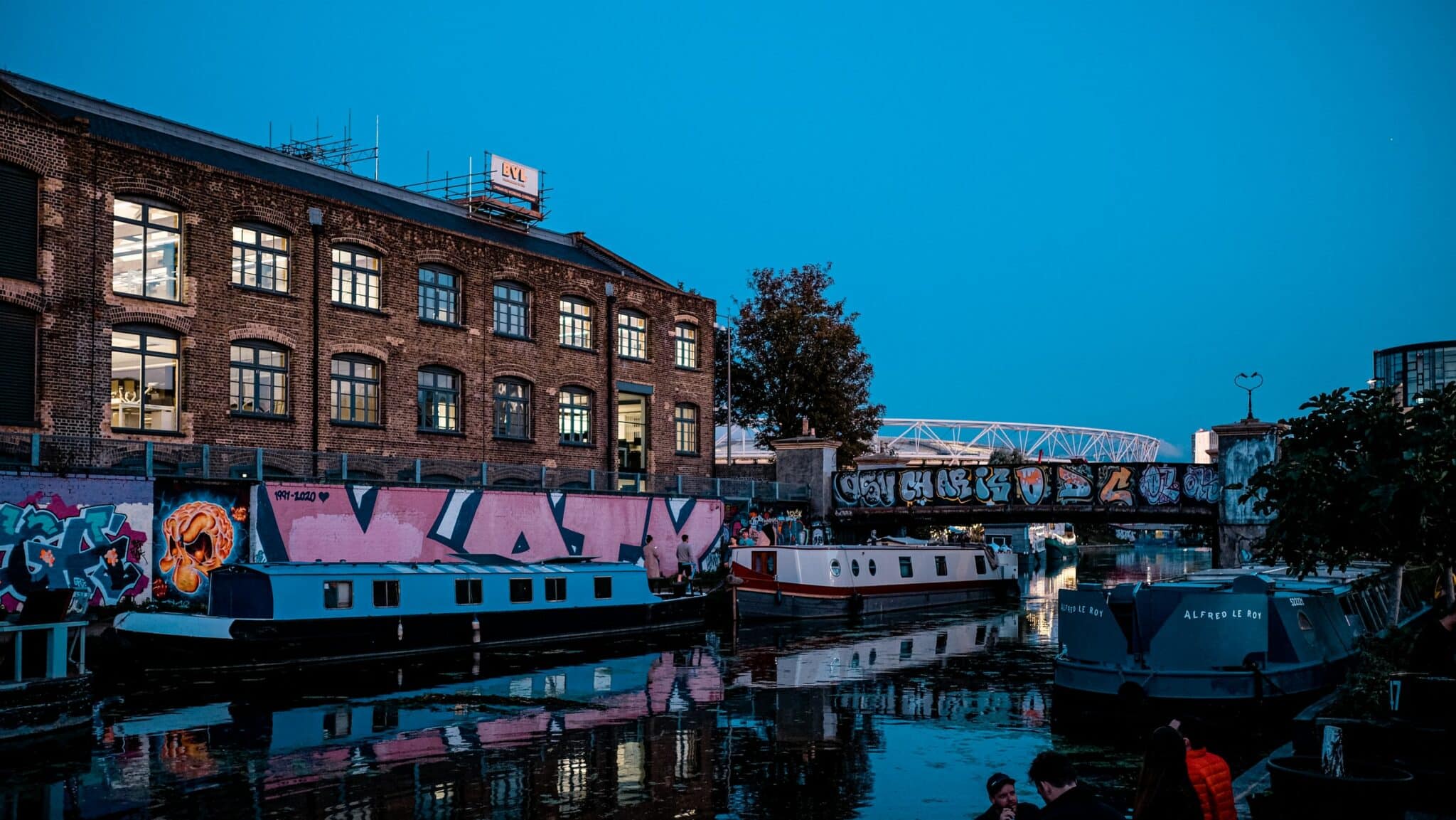 For this reason alone, London is both a warning and an inspiration, as the city's politicians have not yet managed to get a grip on the ongoing displacement of existing manufacturing businesses. Although new makerspaces, fab labs and the like appear to be popping up in many parts of the city, it cannot be said that London is currently experiencing a renaissance of urban production. One of the core problems is the continuous decline in the availability of affordable, suitable spaces. According to a report by the Centre for London, the city has lost almost one quarter of its industrial spaces in the past 20 years alone. The consequence, particularly for smaller businesses that work in less prestigious or less profitable sectors or that require a lot of space, is that it is becoming more and more difficult to survive in the face of competition. It also explains why the percentage of manufacturing in gross value added and overall employment in London still remains at a stubbornly low level today.
No strategy to tackle the shortage of spaces
There is no dearth of innovative and creative initiatives in London. You only have to think of the projects by the architecture collective Assemble, such as the self-built Yardhouse workshop and atelier building in Stratford or the Blackhorse Workshop in Walthamstow, a social enterprise that offers tools, equipment and workspaces for various trades as well as a range of training courses. Of Containerville, a »city within a city« comprising dozens of shipping containers in the heart of the Maker Mile, where a number of start-ups have made their home. Or of mixed-use projects such as 415 Wick Lane or major urban regeneration initiatives like the six-billion-pound Meridian Water Project in Enfield in North East London, where manufacturing is once again part of the mix. As part of the ambitious and controversial project, which provides for the creation of 10,000 homes and 6,000 jobs, the UK's first open-access factory was recently inaugurated, offering 32,000 square feet of converted warehouse for workspace and equipment with a value of GBP 1.3 million for a wide range of trades.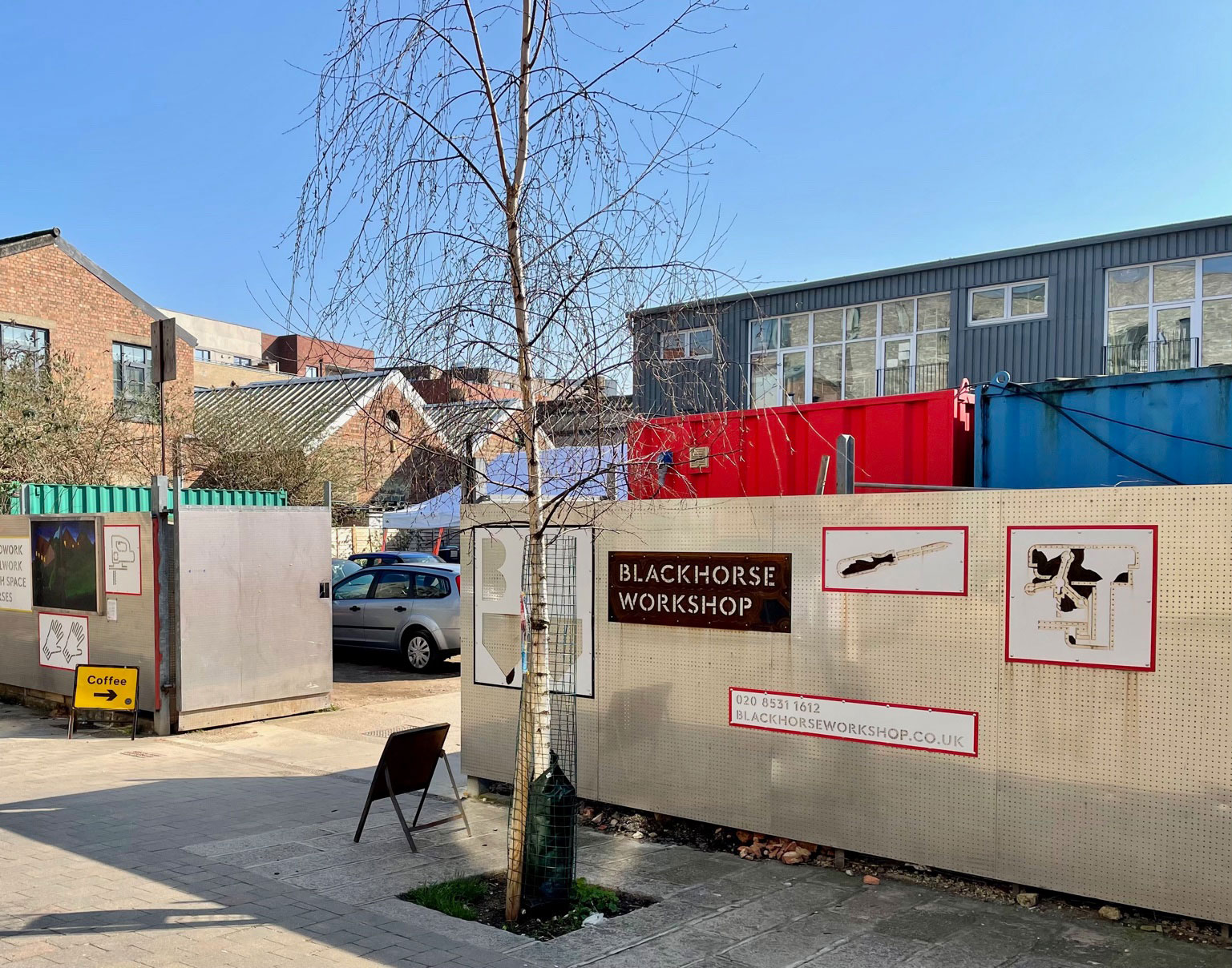 However, there is no city-wide concept on how to scale up production again or how for example businesses that require more space or less prestigious sections of industrial manufacturing can be integrated more into the fabric of the city. There is likewise no city-wide strategy for putting the ecological and social potential linked to production to better use, for example in terms of climate protection targets, transitioning to an ecologically sustainable circular economy and achieving more equitable economic development. The hotly anticipated London Plan, which took effect at the beginning of 2021, has done little to change this. This latest edition of the spatial development strategy for Greater London aims to halt any further loss of industrial spaces and does contain some ideas on better use and mixing of existing industrial and commercial areas. However, after intervention by the Minister responsible at national level, the original goal of ruling out any further »net loss« of industrial capacity was dropped. Likewise, the Plan makes scarcely any mention of other aspects, such as better promotion of urban production outside of designated industrial zones.
Competition for space from residential construction
There are many reasons for the lack of suitable spaces which is threatening existing companies and hampering the rejuvenation of local production on a larger scale. One of these is London's ongoing housing crisis. In the past, it meant that London's boroughs often allowed new residential development to take place on existing industrial sites, even if they were committed to protecting and promoting the manufacturing sector. Weakened financially and institutionally by years of austerity and consecutive reforms that have gnawed away at their powers, for many of them it is already an extraordinary challenge to meet the housing construction targets set for them and claw at least somewhat affordable space for housing or subsidies for major infrastructure investments out of the hands of developers. Against this backdrop, it is regrettable but not really surprising that local decision makers deprioritise other targets and see little scope in some cases for protecting existing businesses or obtaining spaces for new businesses.
This situation highlights a problem that also applies in other contexts, including for the Stuttgart Region: In order to change direction and shift the focus of planning to urban production, to promote it and develop and implement tools and measures to integrate urban production more deeply into the city's fabric once again, local decision makers need to be on board. But that in itself is not enough. A lot also depends on the political context within which local decision-makers operate, which may be more conducive or less conducive to the idea of promoting and reintegrating manufacturing into the urban fabric. To say that this context is currently difficult in London is an understatement.
Productive city cannot become a »project by elites for elites«
Another aspect also relevant for other contexts such as the IBA'27 programmatic area is that the example of London shows there is no guarantee that much of the potential generally associated with urban production will actually be exploited. In terms of the positive social effects attributed to urban production, for example, it would be naive to assume that these effects happen automatically or to fail to recognise that new businesses entering a space can also have a problematic impact. This is especially true if such development takes place in disadvantaged, less affluent areas but is primarily geared to a clientele with strong purchasing power. For example, many areas in East London are still among the poorest in the United Kingdom, despite the fact that they have been subject to gentrification for years or even decades. That's why it is not surprising when particularly companies that produce mainly high-end (luxury) goods which are simply unaffordable for most of the locals are not always welcomed with open arms. This happens in particular if they have public praise for their supposed creativity, pioneering spirit and their contribution to the local economy heaped upon them, as is often the case, while more traditional but less trendy businesses – many of which are run by migrants – are not given such recognition.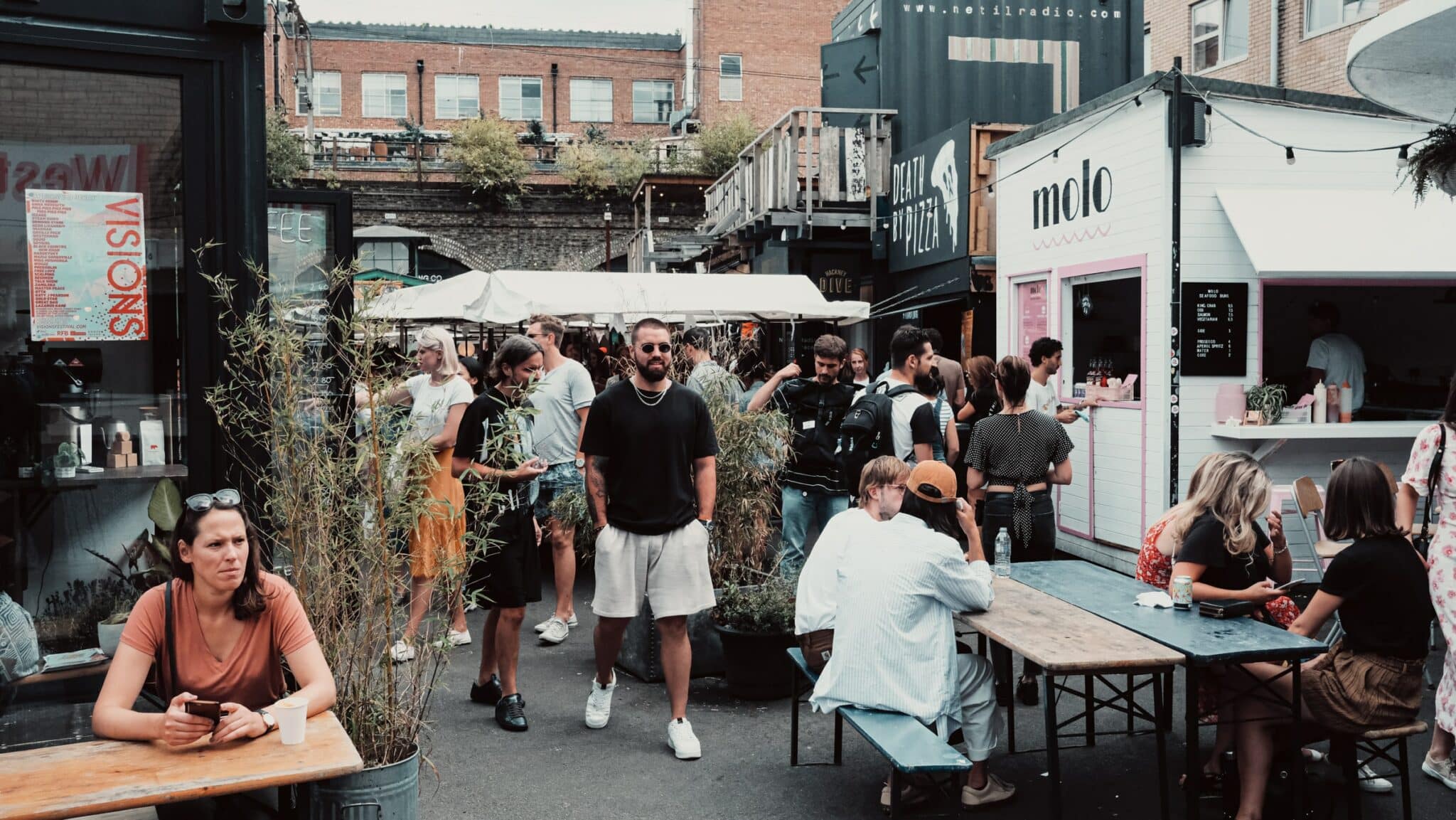 As the example of London shows, in discussions about a rebirth of the »productive city« it is important to ask ourselves what type of producers and products are meant and who will receive political appreciation and support and who will not. That's because sometimes such discussions lose sight of the fact that other manufacturing businesses are also reliant on urban locations and are more essential for urban life and for a city's economy than the »city-affine« tech and maker scene that most of the attention appears to be centred on in the current debate. One thing is clear – much of the potential ascribed to the idea of the »productive city« will not be realised if it becomes a »project by the elite for the elite«. Instead, the idea must encompass all manufacturing companies and open up possibilities for all urban dwellers to be »productive« in line with their abilities and aspirations.
Notes
Bathen, A. et al. (2019): Handbuch urbane Produktion: Potenziale. Wege. Maßnahmen. Urbane Produktion Ruhr.
Davis, Howard. 2020. Working Cities: Architecture, Place and Production. London; New York: Routledge.
Dellot, B., et al. (2018). Cities of Making – Cities Report. http://citiesofmaking.com/wp-content/uploads/2018/05/CoM_CityReport-0523-HR.pd
Lane, R. N., & Rappaport, N. (Eds.). (2020). The design of urban manufacturing. Routledge.
About the author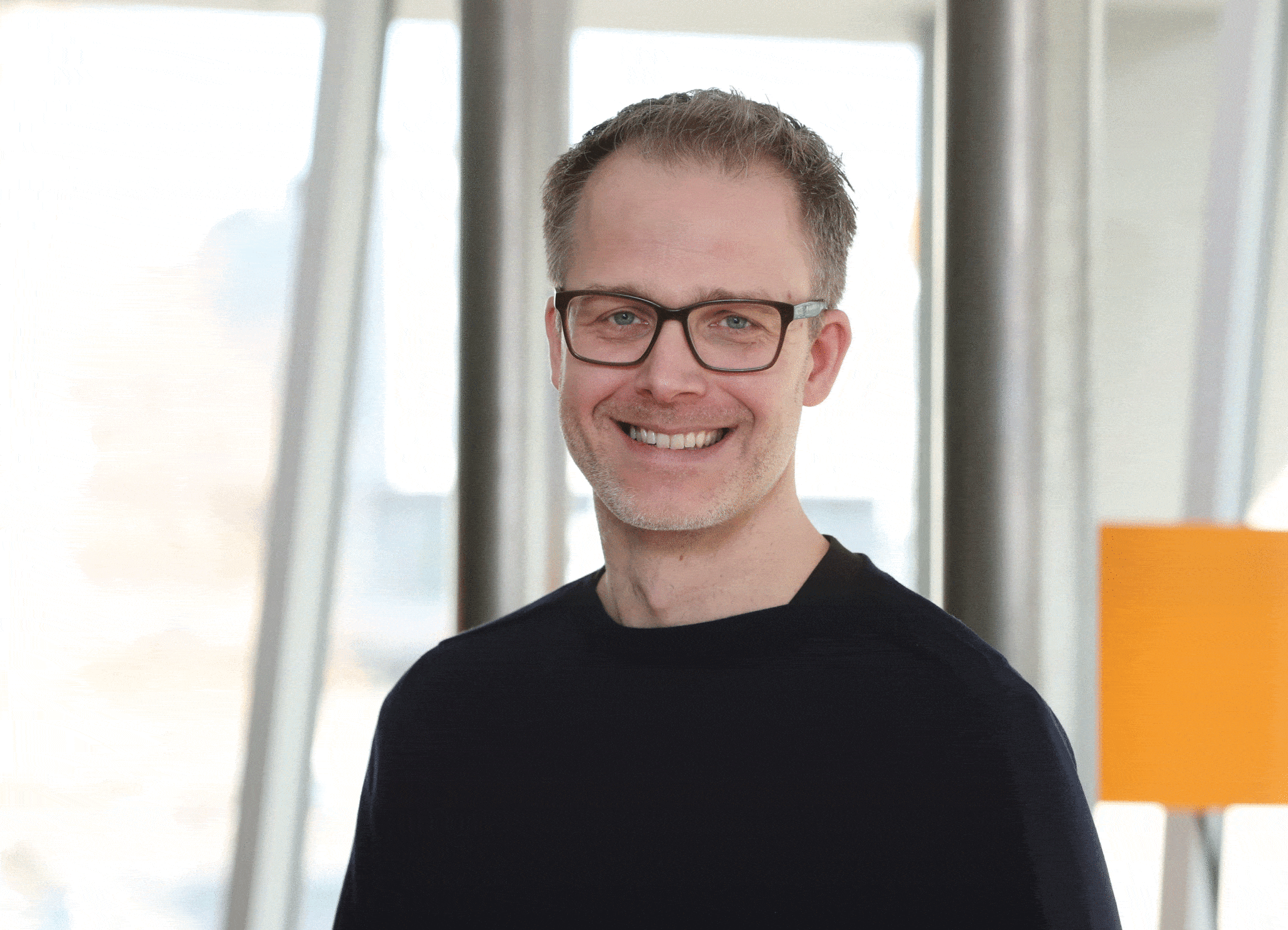 Johannes Novy is a member of the IBA'27 Board of Trustees. He is an urban planner and researcher and currently teaches as a Senior Lecturer at the University of Westminster in London. His research interests include urban and planning theory, urban (development) politics, urban tourism and leisure consumption. More information